reviews_and_ramblings
Probably the reason why I liked this novel will be lost to many readers, but that's it, we all are different: the main character, Michael, is an American IT project manager sent in an European department to follow a project… well more or less what I was doing until last year, only that I my route was from Europe to Asia. In any case, the level of detail on Michael's job and his issues are accurate and realistic, and the tension just the right level. It sounds strange, I know, but I think Michael's "relationship" with his job is as much important as his love relationship with Stephan.
Michael is a nice guy, more or less your average gay guy; he is averagely handsome, averagely ambitious, averagely passionate… but these entire average characteristic make him a rare treasure in the relationship department. When to Michael is offered a temporary task abroad, Devon, his boyfriend, doesn't realize what he will loose if he doesn't fight for him, and the immediate fear of being alone pushes him to dump Michael. True, he will change soon idea, but it will be too late.
As soon as Michael arrives in Holland he meets Stephan, a colleague. A friendly guy who wants to welcome a stranger, Stephan soon understands what a catch Michael is, and he is quick to grab the prize. Now it's true I'm joking, Stephan is indeed a nice guy, and he is really good to Michael, especially to help him move over the delusion with Devon, his former boyfriend. It's also true that Stephan gives Michael little space to change idea, and they are soon involved in a relationship that feels important from day one.
As I said this is a shared novel between the romance and the real life; his trouble with a homophobic boss and his love for his job take a good share of the description, and while Michael is attentive with Stephan, he is also quietly trying to not jeopardize his career. Michael proves to be the scrupulous man he appears on the job also in his private life and like he carefully plans his projects, so he is able to manage this budding love relationship, in a way that will allow it to grow quickly and steadily in the right direction.
http://www.dreamspinnerpress.com/store/product_info.php?products_id=2413
Amazon:
Dutch Treat
Amazon Kindle:
Dutch Treat
Paperback: 200 pages
Publisher: Dreamspinner Press (July 15, 2011)
Language: English
ISBN-10: 1613720572
ISBN-13: 978-1613720578
Reading List:
http://www.librarything.com/catalog_bottom.php?tag=reading list&view=elisa.rolle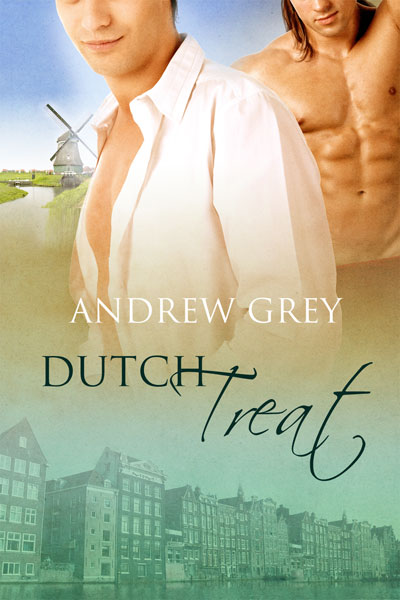 Cover Art by Anne Cain