Show me the books he loves and I shall know the man far better than through mortal friends - Silas Weir Mitchell
Storm Moon Press and its new imprint, Wild Moon Books, will be traipsing over the blogosphere throughout October for their yearly blog tour. Today I'm hosting Cornelia Grey with the second special edition of the Inside Reader serial. Welcome Cornelia and its "international" list (Cornelia is Italian like me).
Cornelia: I decided to split the ten books in two groups. One is for my all-time favorites; and the other is for the top five books among the ones I read this year :).
All-time favorites
The Truce, by Primo Levi
. My number one, top favourite book. I read it the first time when I was 15, and since then I've re-read it more times than I can count. Primo Levi is my favourite author. He was a chemist fresh out of Turin university when he was captured by the nazi-fascists because of his Jewish origins. He spent one year in Auschwitz – the tale of which is told in his amazing book 'If this is a man' and in several touching poems – and a number of months being dragged all over Eastern Europe and deep into the heart of Russia before he managed to return to Italy. The Truce is the story of that journey, in a world that was rebuilding itself in curious formations after the devastation of the war. The atmosphere is best described by this quote: "In those days and in those parts, shortly after the passing of the front, a high wind was blowing over the face of the earth; the world around us seemed to have returned to primeval Chaos, and it was swarming with scalene, defective, abnormal
human specimens, and each of these clamoured, with blind or deliberate movements, in anxious search of his own place, his own sphere."
The Truce never fails to fill me with the sensation of finally breathing in after a long apnea - the colourful chaos it describes, the madness of rebirth, a brand new horizon of possible futures blooming from the ruins of the war. Narrated in his dry witty tone, with a chemist's attention to singular details and peculiarities, this book is a tale of survival and of how life manages to adapt and carry on and a testimony to just how strong man can be. It always gives me hope.
( Read more... )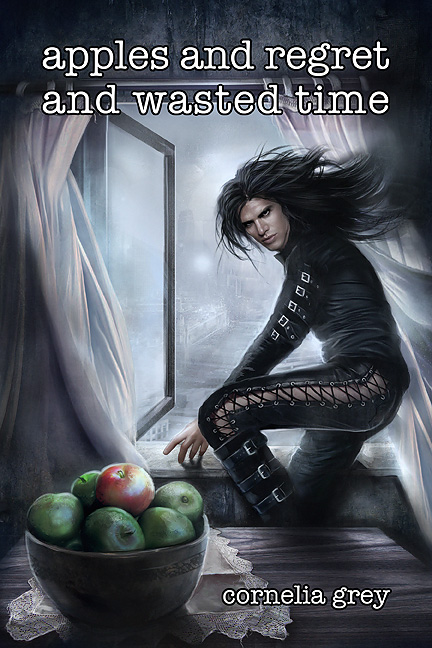 Solo Release: Apples and Regret and Wasted Time
Publisher: Storm Moon Press
Buy Link:
http://www.stormmoonpress.com/books/Apples-and-Regrets-and-Wasted-Time.aspx
Price: $1.99 (ebook)
Blurb: He lives in the shadows of the law. Now, wounded and stranded in the city after a job only he could do, he has no qualms about climbing through the window his old lover left open—or stealing his shampoo, at that. He has, however, not taken into account the possibility of being surprised in the shower.
Three years is a long time to go between visits, especially if you've left so much anger and hurt and desire unresolved. They try to negotiate a truce for one night—over Chinese takeaway leftovers and apples, and between the sheets.
( Excerpt )
2011 top five
Fight club, by Chuck Palahniuk
. I'd seen the movie a few years ago, which kind of spoiled the twist, but never got around to reading the book. I've read other books by Palahniuk, but Fight Club is definitely my favourite: it feels like he got out his One Definitive Story in this first book, and like he's been struggling ever since to tell another story so striking, simple and effective like a gunshot. I love how the book never mentions the name of the narrator, and still manages not to make the readers notice right up until the end. I love the rough, striking writing style, and the random gruesome details that Palahniuk never shies away from, and that are much more effective when used with parsimony than in his other books, when he started going overboard with them to make them his trademark. I scruch my nose at times when the emo-nihilist-cool attitude is exaggerated a little and ends up sounding fake, but I think that might be part of the endless contradictions that Fight Club abrutply brings to light as it digs in the protagonist's psyche.
( Read more... )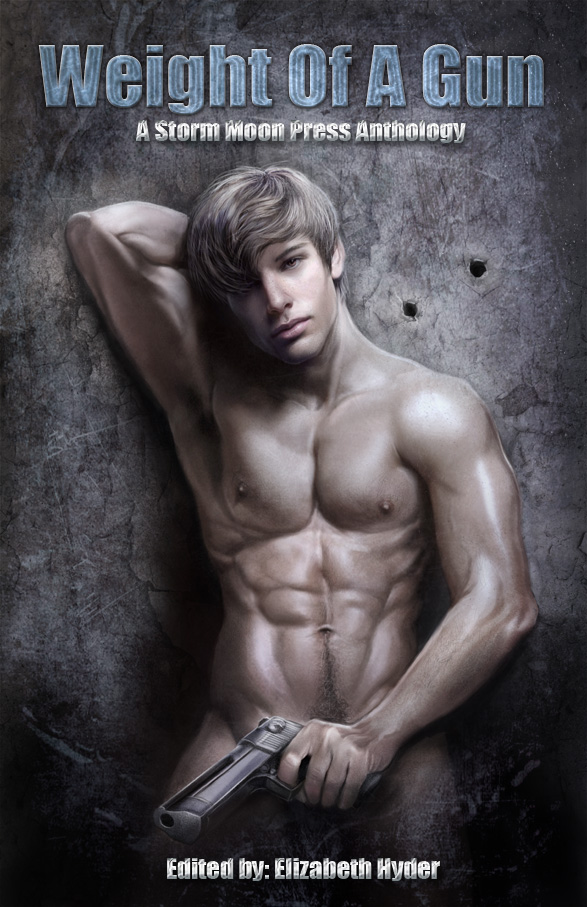 Upcoming Release: "Bounty Hunter" (part of Weight of a Gun anthology)
Publisher: Storm Moon Press
Buy Link:
http://www.stormmoonpress.com/books/Weight-of-a-Gun.aspx
Price: Pre-sales! 20% off! $5.59 (ebook), $11.19 (print), $12.79 (print & ebook)
All pre-sales of print or bundle include a poster of the cover art, too. :)
Blurb: Everyone knows that guns are dangerous; they have long been a subject surrounded by controversy. Combine them with sex and you have a subject that is virtually taboo, but smoking hot. This anthology explores the intersection of these two worlds, and the sensual possibilities they inspire.
In Bounty Hunter, William Hunt is hot on the trail of lover-turned-outlaw James Campbell. But when William finally catches up with James, bringing him to justice is the last thing on his mind.
( Excerpt )
About Cornelia Grey:
I'm a student, halfway through my creative writing degree (with a penchant for fine arts and the blues). Born and raised in the hills of Northern Italy, where I collected my share of poetry and narrative prizes, I'm now based in London - and I'm thoroughly enjoying the cultural melting pot that is the City.
When writing, I favour curious, surreal poems and short stories involving handsome young men seducing each other. This blog is dedicated to my male/male fiction; most of it includes erotic scenes. If we share this interest, I warmly invite you to have a look around - I hope you will find something you like.